Why is it important to us?
Diversity, equity and inclusion are the keys to building fair and equitable organisations, institutions and communities. While there are many business benefits that can accrue from including people with different skills, life experiences and outlooks, we also believe that creating diverse and inclusive organisations is the right thing to do.
What is First Sentier Investors doing?
Currently, many of our investment teams assess gender diversity as part of their company analysis. This is generally achievable for board diversity, as gender balance is usually publicly reported, and forms part of a company's assessment on its social and governance performance.
Where available, the gender diversity of executive leadership teams is also considered by some of our teams. However, the lack of reporting requirements for this, in most markets, makes it more difficult. As noted in the feature below, proprietary research by Realindex has delved deeper into the gender split of senior management teams globally and found a direct link between greater gender diversity and better company performance. The Realindex team has now included senior management diversity measures into its investment process.
We continue to be involved in industry collaborations designed to boost gender diversity on boards (Australian Institute of Directors' 30% Club) and senior management (40:40 Vision, led by Australian superannuation fund HESTA). We are also committed to bringing more women into our own investment teams and continue to work towards our commitment to have women comprise at least 40% of investment management staff by 2033, as outlined in the Financial Services Council Women in Investment Management Charter.
Departing from previous practice, FSI's internal diversity initiatives and gender scorecards will no longer be outlined in the 2022 Responsible Investment Report. Instead, it will be covered in detail in our inaugural Corporate Sustainability Report.
Fixed Income, Short Term Investments and Global Credit
While the Fixed Income, Short Term Investments and Global Credit team does not have the ability to vote on resolutions, it continued to engage with companies on improving gender diversity on boards and management levels where relevant, and to improve diversity more broadly.
Australian Equities Growth
The Australian Equities Growth team continued to ask portfolio companies about their initiatives to improve gender diversity across their workforce. It asks companies about where they perceive the challenges to be and the initiatives they have in place to address those, and encourages companies to carry out equal pay reviews if they have not already done so.
Australian Small and Mid Cap Companies
The Australian Small and Mid Cap Companies team seeks to engage extensively with companies on board composition and diversity. While the team is one of many voices advocating for greater board diversity, the strong relationships the team has built with companies over many years, together with an understanding of the challenges for growing businesses, allows for targeted and meaningful engagement.
Feature
Beyond lip service: Progress in gender diverse leadership
Over the past two years, Realindex has created a comprehensive, proprietary database of gender diversity statistics for companies in the MSCI ACWI, an index of large- and mid-cap stocks across 23 developed and 25 emerging markets. The data spans more than a decade and reveals trends in gender diversity at both board and senior management levels.
Realindex has been using gender diversity data alongside other company performance metrics in its investment process. In 2022, it published a research report showing that gender diversity boosts company performance and has the potential to boost returns for investors.
Using the same database, Realindex has reviewed the progress of gender diversity over the past three years. Some of the insights are outlined below.
The world's 20 best-performing companies (in terms of gender diversity for leadership) had boards and senior management teams with female representation of between 50–60%. This is also true for Australia, where the most gender diverse boards and senior management teams had more than 50% women.

Globally, the number of firms with more than 40% women on boards has almost doubled over three years (1/01/2020–31/12/2022) and risen by 25% for senior management in the same period. However, when we look at the raw numbers this still only equates to less than 10% of companies.
Figure 8. Number of Global (MSCI ACWI ex AU) firms with more than 40% female representation
Source: Factset, Realindex; data as at 31/12/22
In the last 3 years within the ASX300, the number of firms with more than 40% women on the board has nearly doubled, while the increase in senior management has been more modest, growing by 25%. However, when we look at the raw totals, this still only equates to 81 and 48 companies respectively.
Figure 9. Number of ASX 300 firms with more than 40% female representation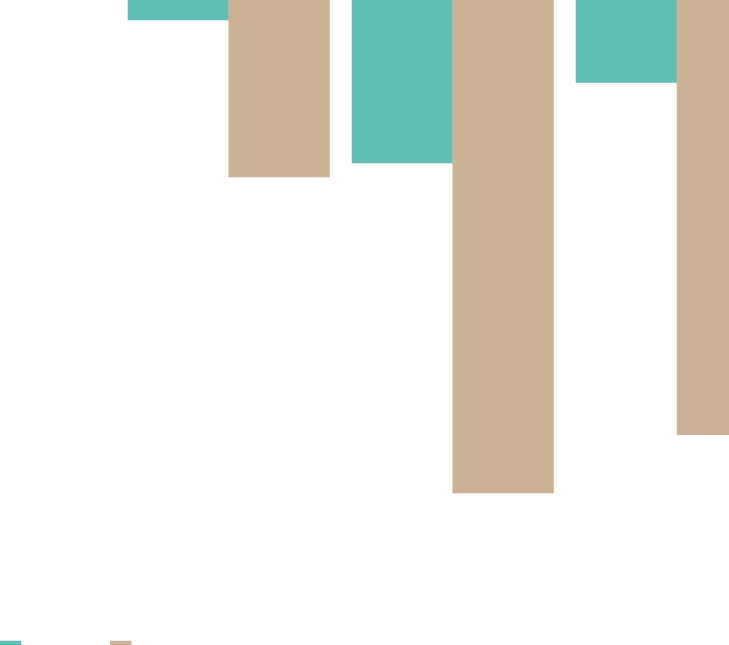 Source: Factset, Realindex; data as at 31/12/22
The sectors with the larger increases within Australia have tended to be within the Materials and Financial sectors, whilst globally it has been the Financials, Industrials and Materials sectors. Globally the USA and China have led the larger increases in diversity in both the board and senior management.
Feature
Australian Small and Mid-Cap Companies
The Australian Small and Mid-Cap Companies team frequently discuss ESG issues with senior management and board members during the team's extensive engagement with companies. The team seeks to ensure that management are aware of, and accountable for, the management of material ESG issues. These discussions contribute towards the team's overall investment view and are an integral part of the team's investment process.
As minority shareholders, it is pleasing to support ESG initiatives and witness improvements in the companies in which we invest. A mining company, which is a key holding in the mid-cap strategy, has steadily improved its ESG practices over several years, which the team has fully endorsed. For example, the mining company has improved its gender diversity across all levels of the organisation, resulting in the workforce now comprising almost 30% women, including more than 40% female representation in the senior executive team and the board. The company's approach to ESG considerations has helped it become one of the leaders in the mining industry globally and it remains a core holding in the mid-cap strategy.

FSI sought to analyse the board gender diversity of the companies we invest in, to increase transparency and set a baseline for future reference. This is the first year we have captured this data, and while it only applies to our listed equities teams at this stage (representing US$88.8bn of AUM as at 31 December 2022), we hope to increase coverage to other asset classes in subsequent years.
The table below shows the weighted average percentage of females on boards for all listed equities teams across FSI, compared to an aggregation of their respective benchmarks, and covering 97.5% of listed equities AUM. As several markets are increasing regulation on this issue, we expect to see an increase in board gender diversity over the next decade.
Table 1. Percentage of females on Boards
| Weighted average % females on Boards | Weighted average % females on Boards - aggregated benchmark | Variance to aggregated benchmark | Coverage (% AUM) |
| --- | --- | --- | --- |
| 26.2% | 25.3% | 0.9% | 97.5% |
Source: First Sentier Investors, Sustainalytics, Data as at 31/12/2022
Diversity can be summed up as 'the things that make us different'.
We are currently exploring ways to assess more markers of diversity in companies.
If diversity can be summed up as 'the things that make us different', those things are often a combination of internal factors such as race, age, or sexual orientation, as well as external forces such as a person's socioeconomic background or education. A diverse organisation will be comprised of people who have a range of different experiences, however, data on such factors is often limited, partly due to their personal nature.
FSI's own Diversity Census, now in its second year, is a voluntary survey that seeks to capture these more nuanced differences. It allows us to be more transparent with clients and employees, as well as identify areas for improvement. We would like to see similar approaches in the companies we invest in, so that we can engage with them more meaningfully on this topic.
FSI will be undertaking detailed research on the challenges and opportunities of assessing diversity beyond gender, in the companies in which we invest.
As part of this, we will work with investment teams to develop an engagement framework that facilitates conversations with boards and management teams regarding their organisation's diversity, equity, and inclusion efforts.