We are a small team of passionate investors managing, on behalf of our clients, investment portfolios with a focus on high-quality companies that are well positioned to contribute to, and benefit from, sustainable development.
We invest over the long term across five regions – Asia, Europe, Global Emerging Markets, the Indian Subcontinent and Worldwide.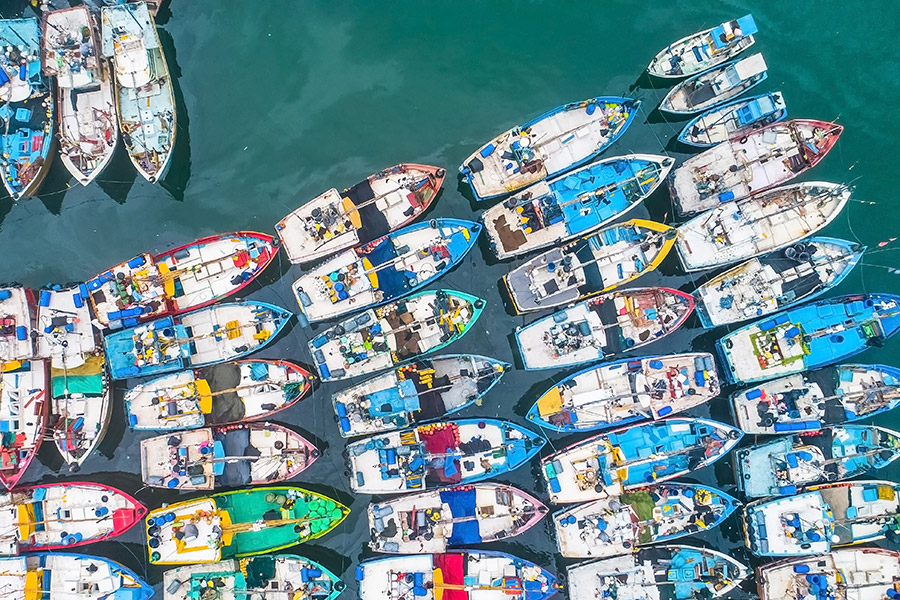 Sustainable development - a driver of returns
We believe that companies that deliver benefits to society and the environment face fewer risks and have access to more enduring opportunities over the long term.
These companies are therefore better placed to deliver positive returns to shareholders.
We call these risks and opportunities sustainability headwinds and tailwinds.
But we recognise that sustainability tailwinds alone will not make a successful investment. The quality of the franchise, financials and management of a company is also critical. We don't choose between sustainability positioning and corporate quality, we require both.
We do this not only because we think it's the best way to protect and grow our clients' capital over the long term, but also because we want to promote positive and sustainable outcomes for society in general.
To us, these two things are inextricably linked.
Responsible Investment Leader 2021
Stewart Investors has been awarded Responsible Investment Leader 2021 status by RIAA
Stewart Investors has been recognised as a Responsible Investment Leader 2021 by the Responsible Investment Association Australasia (RIAA). 
This acknowledges our commitment to responsible investing; our explicit consideration of environmental, social and governance factors in investment decision making, our strong and collaborative stewardship; and our transparency in reporting activity, including the societal and environmental outcomes being achieved.
RIAA evaluation metrics
Responsible Investment Leaders refers to investment managers that achieve a score of 15 out of 20 or above on RIAA's Responsible Investment Scorecard as captured and assessed for the Responsible Investment Benchmark Report 2021.
RIAA's Scorecard consists of 15 questions, covering four key areas, or pillars:
Pillar 1: Coverage of and commitment to responsible investing and transparency;
Pillar 2: Enhancing risk management through explicit and systematic consideration of ESG factors and other screens, including reporting of these;
Pillar 3: Being strong stewards for more sustainable and resilient assets and markets; and
Pillar 4: Allocating capital to benefit stakeholders and contribute to solutions as well as measurement and reporting of outcomes.

More about how we invest, the strategies we manage and our team
This interactive tool tells the sustainable development stories of the companies we invest in across our strategies, and the contribution companies are making towards climate solutions, human development or the Sustainable Development Goals. The tool can filter, tap and switch between views in order to explore the different ways in which we believe the companies are making the world a better place.

Explore how the companies in our strategies are contributing to sustainable development here.
If you are unable to view the interactive map, re-open page in Google Chrome, Edge, Firefox, Safari or Opera. IE11 is not supported.
Our position on harmful and controversial products and services
Stewart Investors Sustainable Funds Group invests in the shares of high quality companies that are well positioned to benefit from and contribute to sustainable development.
We believe that fully incorporating sustainability considerations into our investment process is the best way to protect and grow capital for clients. As an output of our bottom-up investment process, we do not invest in companies with material exposure to harmful products and services, or who fail to discharge their environmental stewardship and human rights responsibilities. Read more here.