At First Sentier Investors, responsible investment principles underpin our investment approach. Our reports and policies detail our beliefs and how we translate these into action.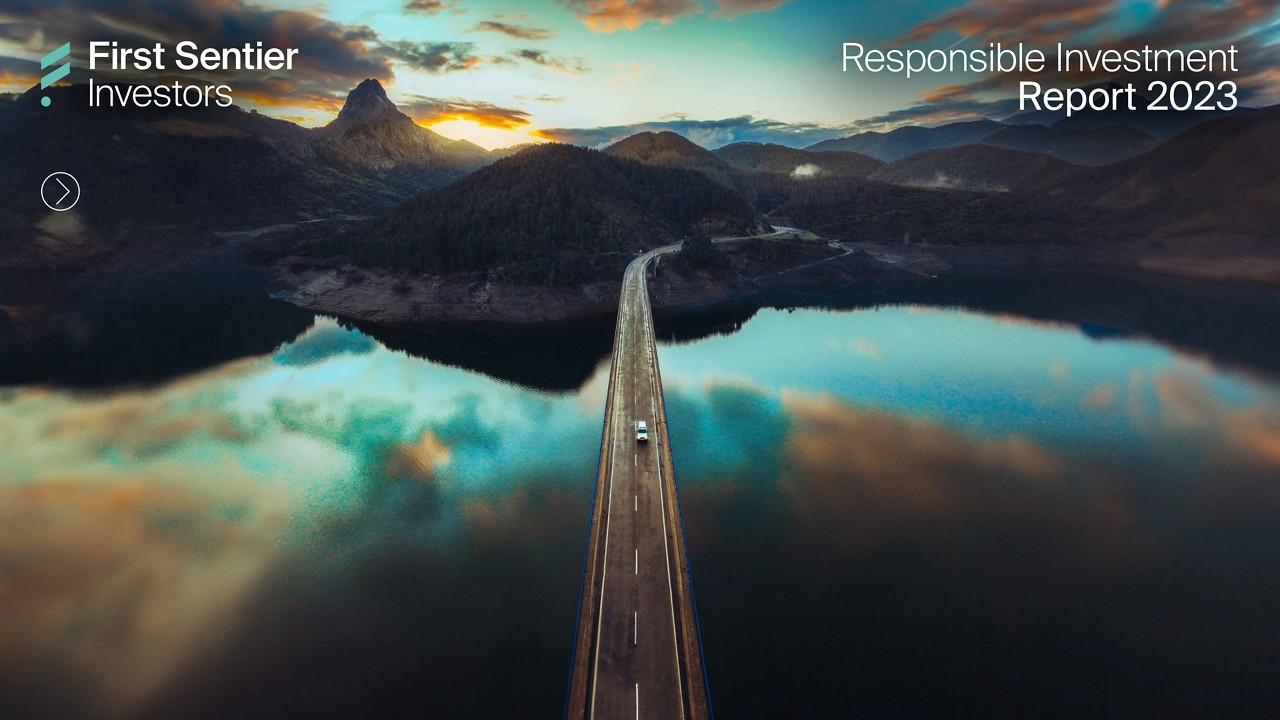 Responsible Investment Report 2022
As long-term investors, we know that the decisions we make today impact communities today, tomorrow and years from now. Responsible Investment is at the core of how we operate as a business and allocate capital, and we are committed to transparency and accountability regarding our performance in this area.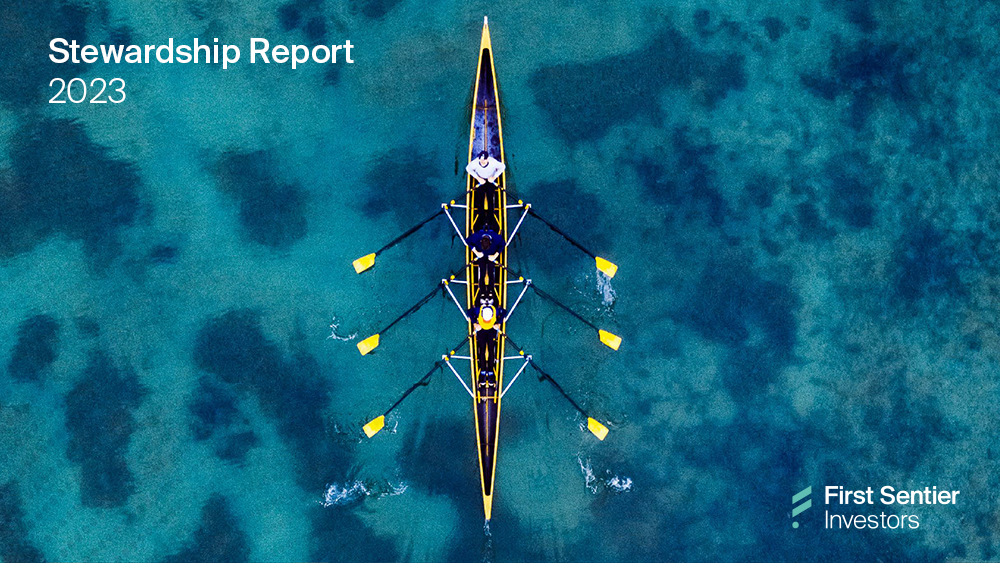 Stewardship Report 2022
In our latest Stewardship Report, learn how we act as stewards of our clients' capital, with a focus on investment excellence that seeks to deliver strong investment performance in conjunction with positive, real-world outcomes.
Report archive, since 2007
Global policy and principles
Our Global Responsible Investment and Stewardship Policy and Principles articulate our approach to responsible investment, what it means to us and how we implement it.
Our Policy document sets out the responsible investment and stewardship standards that all investment professionals are expected to adhere to in practice, including specific expectations in relation to environmental, social and governance (ESG) integration, corporate engagement, proxy voting and investment screens. This should be read in conjunction with the Principles document, which communicates the beliefs that underpin our approach to responsible investment. This includes our position in relation to our four focus areas: climate change, nature and biodiversity, human rights and modern slavery, and diversity; and our internal governance structure with respect to responsible investment, investment stewardship and ESG.

Both documents were approved by the Global Responsible Investment Executive Committee in September 2023 following extensive consultation with investment team members and other stakeholders in the business.

In developing our Climate Change Statement, we sought to align our disclosure with the Task Force for Climate Related Financial Disclosure's recommendations and the Investor Group on Climate Change's Guide for Investor Disclosure, Strategy, Governance, Risk Management and Metrics.
Learn how we will reach our goals in our latest Climate Change Statement
Our action plan sets out the steps and pathways we are taking to meet our net zero ambitions
Human rights
We have focused our attention on the development of tools to monitor our investment strategies and supply chains.
Learn of the progress made in bringing this issue into sharper focus for the companies we engage with, and within our own business and supply chains.
Governance
In a diverse global organisation, good governance is extremely important. Governance of responsible investment and stewardship engages over 50 people across our organisation, allowing staff to participate in, and be kept up to date on our responsible investment work.
Our approach to exclusions is outlined in section 2.10 of our Global Responsible Investment and Stewardship Policy. Our current exclusions are as follows:
Aerojet Rocketdyne Holdings, Inc.
Anhui GreatWall Military Industry Co., Ltd.
BAE Systems Plc
Bharat Dynamics Ltd.
General Dynamics Corp.
ICL Group Ltd.
Larsen & Toubro Ltd.
LIG Nex1 Co., Ltd.
Northrop Grumman Corp.
Poongsan Corp.
SNT DYNAMICS Co., Ltd.
Walchandnagar Industries Ltd.
22nd Century Group, Inc.
Al-Eqbal Co. for Investment Plc
Altria Group, Inc.
B.A.T. Capital Corp.
B.A.T. International Finance Plc
B.A.T. Netherlands Finance BV
BADECO ADRIA dd
BAT Brasil
British American Tobacco Bangladesh Co.
British American Tobacco Holdings (The Netherlands) BV
British American Tobacco Kenya Plc
British American Tobacco Malaysia Bhd.
British American Tobacco plc
British American Tobacco Uganda Ltd.
British American Tobacco Zambia Plc
British American Tobacco Zimbabwe Ltd.
Bulgartabac Holding AD
Ceylon Tobacco Co. Plc
China Tobacco International (HK) Co Ltd
Coka Duvanska Industrija AD
Duvanska Industrija AD Bujanovac
Eastern Co. (Egypt)
Godfrey Phillips India Ltd.
Golden Tobacco Ltd.
Hoang Long Group
Imperial Brands Finance Netherlands BV
Imperial Brands Finance Plc
Imperial Brands Plc
ITC Ltd.
Japan Tobacco, Inc.
Jerusalem Cigarette Co. Ltd.
JT International Financial Services BV
Karelia Tobacco Co., Inc.
Khyber Tobacco Co. Ltd.
KT&G Corp.
Lorillard LLC
LT Group, Inc.
Ngan Son JSC
Nikotiana BT Holding AD
NTC Industries Ltd.
Old Holdco, Inc.
Pakistan Tobacco Co. Ltd.
Philip Morris (Pakistan) Ltd.
Philip Morris CR as
Philip Morris International, Inc.
Philip Morris Operations AD
PT Bentoel International Investama Tbk
PT Gudang Garam Tbk
PT Hanjaya Mandala Sampoerna Tbk
PT Indonesian Tobacco Tbk
PT Wismilak Inti Makmur Tbk
Pyxus International, Inc.
Reynolds American, Inc.
Scandinavian Tobacco Group A/S
Shanghai Industrial Holdings Ltd.
Sila Holding AD
Sinnar Bidi Udyog Ltd.
SITAB
Slantse Stara Zagora Tabac AD
Standard Diversified, Inc.
STG Global Finance BV
Swedish Match AB
Tanzania Cigarette Co. Ltd.
Turning Point Brands, Inc.
Tutunski Kombinat AD Prilep
Union Investment Corp.
Union Tobacco & Cigarette Industries Co.
Universal Corp.
Vector Group Ltd.
VST Industries Ltd.
West Indian Tobacco Co. Ltd.
Industry collaboration
We support a number of industry and trade groups that are focused on developing and improving responsible investment. While these groups do not speak for us unless we specifically sign a statement they draft, we are aligned with their broader missions.
Each year, we review the various initiatives that we have been involved with. We do this to ensure their purpose aligns with our clients' interests and that we have the capacity to make a meaningful contribution. The initiatives that we actively support and engage with are listed here:
PRI
Finance for Biodiversity pledge
Task Force on Climate-Related Financial Disclosures
Tobacco Free Portfolios Pledge
Cambridge University Investment Leaders Group
Founder member
Chair of Working Group
Climate Action 100+
Task Force on Nature-related Financial Disclosure (TNFD) Forum
Big Tech and Human Rights Investor Collaboration
UK Sustainable Investment Forum
EUROSIF
Institute of Chartered Accounts in England and Wales (ICAEW)
Member of the Corporate Governance Committee
Member of Sustainability Committee
UK Investment Association
Member of Sustainability & Responsible Investment Committee
Chair of Standards & Definitions Working Group
London Stock Exchange Group
Member of Sustainable Investment Committee
Member ESG Advisory Committee
FAIRR
World Benchmarking Alliance
Financial Services Council
Member of the Fund Management Board Committee
Member of the Investment Expert Group
Member of the ESG Working Group
Investor Group on Climate Change
Australian Sustainable Finance Initiative
Member of Coordinating Working Group
Member of Technical Working Group
Responsible Investment Association Australasia
Board Member
Member of the Human Rights Working Group
30% Club Australia
Investor Working Group member
40:40 Vision
Steering Group member
Investor Working Group member
Women in Sustainable Finance
Investors Against Slavery & Trafficking APAC
Japan Sustainable Investment Forum (JSIF)
Japan Stewardship Initiative (JSI)
Hong Kong Green Finance Association
Policy advocacy
We have actively participated in a number of consultations and initiatives that we believe support the transition to a more sustainable financial system.