Xcel Energy is a US-listed regulated utility serving 3.5 million electric and 2 million gas customers in eight Midwestern and Western states, primarily Colorado and Minnesota. We invested in the company due to its combination of strong environmental credentials, and an attractive 5-7% earnings per share growth. 
This growth is being driven by its investment in decarbonising its power generation assets through measures including: replacing coal with wind; grid advancement; smart meters; transmission; and electric vehicle infrastructure.
Colorado and Minnesota are at the forefront of addressing climate change with adaptive policies promoting cleaner energy generation and electric vehicle infrastructure. In March 2019, Minnesota announced a new set of policy proposals that would require the state's electric utilities to generate power using 100% carbon-free resources by 2050. Colorado has set statutory targets for the state to cut climate pollution by at least 90% by 2050 (relative to 2005 levels).
These polices have enabled Xcel Energy to significantly grow its wind portfolio, with plans to add 4,700 megawatts of wind capacity to their system – enough to power approximately 2.3 million homes per year. Its significant investment in renewable energy with limited, if any, impact to customer bills aligns Xcel Energy with the SDG 7 (Affordable and Clean Energy: ensure access to affordable, reliable, sustainable and modern energy for all).
The company is tracking ahead of its home states' climate policies, and is aligned with the UNFCCC Paris agreement to limit global temperatures rise this century to 'well below 2 degrees Celsius above pre-industrial levels'.
By allocating capital to companies like Xcel Energy, we are working towards achieving SDG Target 7.2, to substantially increase the share of renewable energy in the global energy mix by 2030.
All company information referenced has come from the Company Report unless otherwise stated.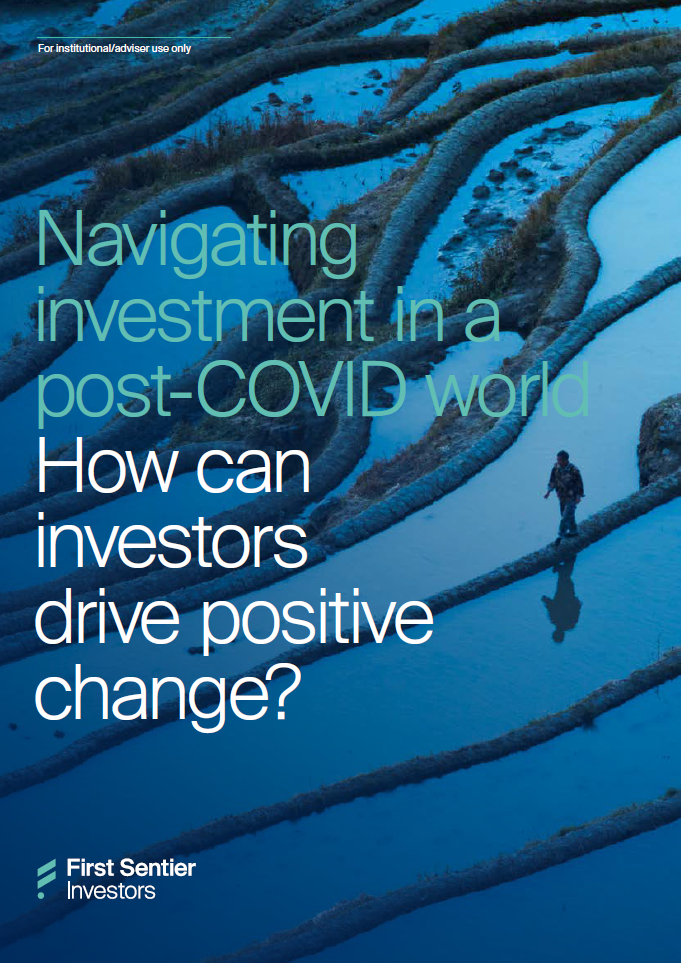 Discover more chapters from our 'Navigating investment in a post-COVID world' report

Subscribe to our future research papers, case studies and 'Investing beyond the next decade' podcast series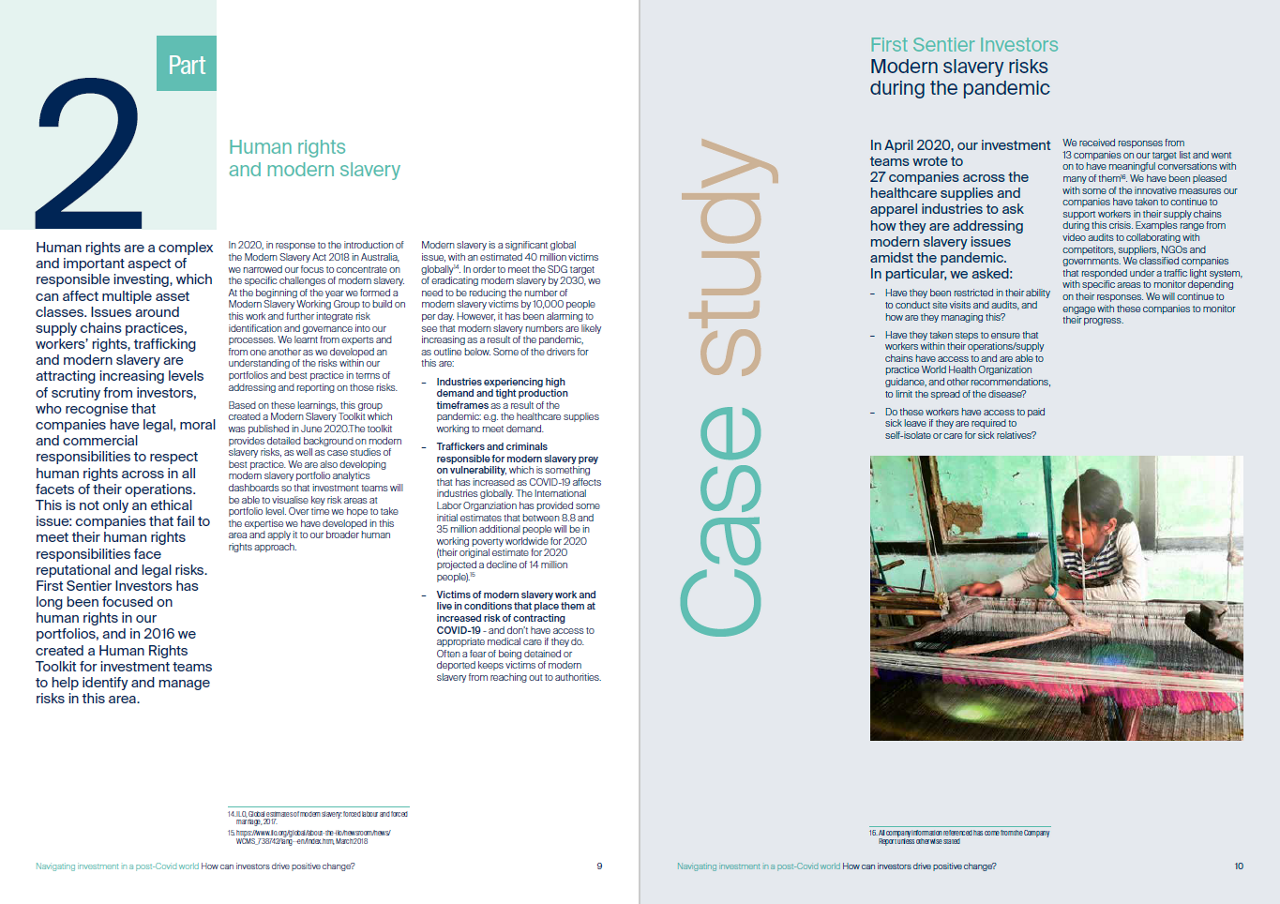 Important information
This material is for general information purposes only. It does not constitute investment or financial advice and does not take into account any specific investment objectives, financial situation or needs. This is not an offer to provide asset management services, is not a recommendation or an offer or solicitation to buy, hold or sell any security or to execute any agreement for portfolio management or investment advisory services and this material has not been prepared in connection with any such offer. Before making any investment decision you should consider, with the assistance of a financial advisor, your individual investment needs, objectives and financial situation.
We have taken reasonable care to ensure that this material is accurate, current, and complete and fit for its intended purpose and audience as at the date of publication. No assurance is given or liability accepted regarding the accuracy, validity or completeness of this material and we do not undertake to update it in future if circumstances change.
To the extent this material contains any expression of opinion or forward-looking statements, such opinions and statements are based on assumptions, matters and sources believed to be true and reliable at the time of publication only. This material reflects the views of the individual writers only. Those views may change, may not prove to be valid and may not reflect the views of everyone at First Sentier Investors.
About First Sentier Investors
References to 'we', 'us' or 'our' are references to First Sentier Investors, a global asset management business which is ultimately owned by Mitsubishi UFJ Financial Group, Inc (MUFG). Our investment teams operate under the trading name of Stewart Investors which is part of the First Sentier Investors Group.
We communicate and conduct business through different legal entities in different locations. This material is communicated:
•  in Australia and New Zealand by First Sentier Investors (Australia) IM Ltd, authorised and regulated in Australia by the Australian Securities and Investments Commission (AFSL 289017; ABN 89 114 194311)
To the extent permitted by law, MUFG and its subsidiaries are not liable for any loss or damage as a result of reliance on any statement or information contained in this document. Neither MUFG nor any of its subsidiaries guarantee the performance of any investment products referred to in this document or the repayment of capital. Any investments referred to are not deposits or other liabilities of MUFG or its subsidiaries, and are subject to investment risk, including loss of income and capital invested.
© First Sentier Investors Group