We are a specialist investment manager operating across the globe. Our executive management team lead through a demonstration of expertise, client focus and operational excellence.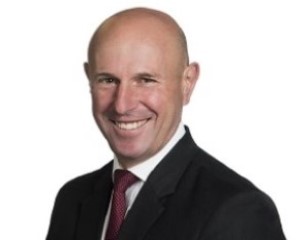 Mark Steinberg
Chief Executive Officer
Mark is the company's Chief Executive Officer and is based in Sydney. 
Mark brings a strong background in acquisitions and wealth management to his role of CEO. He re-joined the company in October 2017 and was appointed Chief Executive Officer in September 2018. He had previously been the Chief Financial Officer of CFSGAM from January 2008 – December 2012.
Prior to re-joining the business, Mr Steinberg was Group Chief Financial Officer and Group Chief Operating Officer of Cover-More Group Limited, an Australian Securities Exchange listed company, where he oversaw several acquisitions before Cover-More was acquired in April 2017.
Prior to his time at Cover-More, Mr Steinberg was the Chief Financial Officer at Colonial First State and the Commonwealth Bank of Australia's Advice business. He also previously worked for Macquarie Bank, where he was a Divisional Director, and Vodafone, where he was Chief Financial Officer of the Australian and New Zealand businesses and Finance Director of the Japanese business.
Mr Steinberg is a Fellow of the Institute of Chartered Accountants in Australia and New Zealand and a Senior Fellow of FINSIA.
David Allen
Global Head of Investment Management
David Allen was appointed to the role of Global Head of Investment Management in November 2021.
David has over 20 years' global asset management experience, where he specialised in building investment businesses and leading investment teams.
Prior to First Sentier Investors. David spent five years at AMP Capital as Global CIO, Equities and previously held senior investment leadership roles at Sarasin & Partners, Fidelity International, and Pioneer Investments. In these roles he has led teams across a wide range of capabilities, including equities, fixed income, multi-asset, ESG, dealing, risk management and operations. 
David holds a Masters Degree in Chemical Engineering from Imperial College, London, and spent the early part of his career in the oil and gas industry.
Bachar Beaini
Managing Director, Americas
Bachar Beaini, is a Managing Director, Americas for First Sentier Investors and is based in New York. Bachar is a member of the Enterprise Leadership Team.
Bachar is primarily responsible for Institutional client and consultant relationships in the US and Canada. As MD, Americas he is responsible for managing the business in the Americas and further expanding our market presence across the region. 
Bachar has worked with the company since 2007 in a variety of roles including Sales, Strategy & Projects and Investments.  His experience prior to joining includes Investment Development (M&A) and Structured Credit.
Bachar earned a BA (with Honors) from Monash University.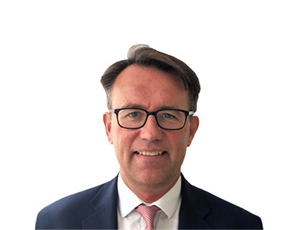 Gary Cotton
Managing Director, UK
Gary Cotton is Managing Director for First Sentier Investors in the UK. In this role he is responsible for all aspects of the business in the UK.
Gary sits on the board of directors of each of FSI's main operating entities in the UK and is a member of the Enterprise Leadership Team.
Prior to joining FSI in September 2020, Gary was Chief Operating Officer and a member of the Executive team at M&G Limited.  During his 20 years at M&G, he held a number of senior management positions and was a director of a number of regulated entities including M&G Securities (the ACD) and was also a Trustee of the M&G defined benefit pension scheme.  Gary commenced his career at Sedgwick Noble Lowndes as an Investment Consultant.
Gary holds a BA (Hons) from Middlesex University. He is a Certified Investment Fund Director.
Suzanne Evans
Chief Financial Officer
Suzanne Evans is responsible for the global Finance and Strategy function in her role as Chief Financial Officer, which includes Accounting, Tax, Treasury and Corporate Strategy.  Suzanne is a member of the Enterprise Leadership Team.
She has more than 25 years of experience across all aspects of capital markets including banking, life insurance, financial services and property. 
Prior to joining the company, Suzanne held roles in investor relations, Treasury, strategy and mergers & acquisitions for a number of publicly-listed entities.
She holds a Masters in Applied Finance from Macquarie University and is a Non-Executive Director of Domestic Violence NSW Service Management, a not-for-profit providing services to women and children escaping family violence.
Melanie Halsey
Chief People and Culture Officer
Melanie Halsey brings more than 20 years' experience in senior human resources (HR) roles, most recently as Executive Vice President, HR at Colt Technology Services Limited, where she led a global team of 150 HR professionals across 15 countries.

Prior to that, Ms Halsey was Global Head of HR for Eight Roads, a global venture capital firm. Ms Halsey joined that business after working for Eight Roads' major shareholder Fidelity, where she was the Head of HR for UK Financial Services.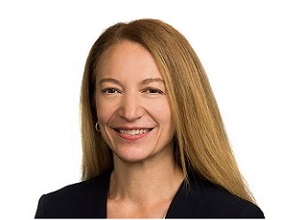 Liz Hastilow
Chief Legal and Risk Officer and Managing Director, Australia and New Zealand
Liz Hastilow joined the company in 2017 as Global Chief Legal and Risk Officer with responsibility for the legal, governance, risk management and compliance functions globally. In May 2020 Liz's role expanded to include Managing Director, Australia and New Zealand.
Liz is a member of the First Sentier Investors Executive Committee and the Enterprise Leadership Team. She is also a director on a number of the company subsidiary boards.
Before joining the company, Liz was a Co-Practice Area Leader and Partner at global law firm K&L Gates. In that role Liz advised and co-led a global team of investment management partners and lawyers. Before joining K&L Gates, Liz spent 18 years at Henry Davis York, 14 as a partner and funds management / financial services group leader.
BEc, LLB, LLM (University of Sydney), FGIA, and MAICD. 
Yutaka Kawakami
Deputy Chief Executive Officer
Mr Kawakami supports the development and implementation of the business strategy, align interests and seek opportunities and synergies between Mitsubishi UFJ Trust and Banking and our company, in addition to assisting with the governance framework to be integrated into Mitsubishi UFJ Trust and Banking. Yutaka is member of the Executive Committee and the Enterprise Leadership Team.
Since he joined Mitsubishi UFJ Trust and Banking in 1990, he has gained more than 25 years' experience in the field of asset management. He has held various positions including strategist, global asset management sales, strategic planning, mergers and acquisitions, directorships with strategic alliance partners, such as joint venture with Baillie Gifford and Shenwan Hongyuan Securities.

He was also an equity portfolio manager and analyst in London for eight years.

Mr Kawakami has a degree in Economics from Keio University, Tokyo, Japan.
Martin Lau
Managing Partner, FSSA Investment Managers
Martin Lau is a Managing Partner of FSSA Investment Managers, part of First Sentier Investors. He has been with the team for more than 18 years, starting with the firm as Director, Greater China Equities, in 2002.
Martin is the lead fund manager of a number of FSSA strategies: the FSSA Asian Equity Plus strategy, the FSSA Asian Bridge strategy, the FSSA Asia Pacific All Cap strategy, the FSSA China Growth strategy, the FSSA Greater China Growth strategy and the FSSA Hong Kong Growth strategy.
Martin has more than 25 years of investment experience and is based in Hong Kong.
He graduated from Cambridge University with a Bachelor of Arts degree and a Master's degree in Engineering. He is also a CFA charterholder.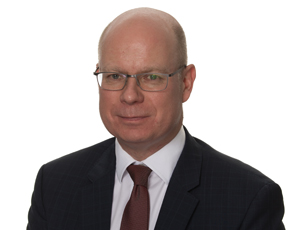 Grigor Milne
Managing Partner, Stewart Investors
Grigor Milne is Managing Partner of Stewart Investors. Grigor was appointed as a Managing Partner in October 2018. He has been a member of the Stewart Investors' Board since June 2017. Grigor is a member of the Enterprise Leadership Team.
Grigor joined Stewart Investors in January 2015. He has broad experience as a lawyer in both private practice and industry, including in a family office investment business.

Previously, Grigor was a partner in the Corporate Group of Dundas & Wilson and CMS Cameron McKenna, and before that a director of Murray Capital, a Scottish-based investment business.

Grigor is a practising solicitor with an honours degree in law from Edinburgh University.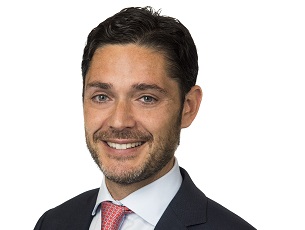 Harry Moore
Global Head of Distribution
Harry Moore was appointed Global Head of Distribution of First Sentier Investors in May 2020 to provide global oversight of sales and distribution leadership.
Harry is a member of the Executive Committee and the Enterprise Leadership Team. Prior to this role, he was Managing Director, Australia, New Zealand & Japan with responsibility for business development and client service in these markets.
Before joining the firm in June 2010, Harry spent six years at Russell Investments as a consultant in the Institutions and Governments team, providing strategic investment advice and implementation to domestic and pan-Asian clients. Harry has also worked as a client advisor and analyst at UBS Wealth Management Australia and Johnson Taylor Potter.
BA Hons (University of Melbourne).
Rob Scott
Global Chief Operating Officer
Rob Scott is the Global Chief Operating Officer for First Sentier Investors.
Rob joined the business in June 2019 and is responsible for global Operations, IT and Data. Rob is a member of the Enterprise Leadership Team.
Rob brings over 25 years' experience in global business operations and IT with a track record of delivering successful business transformations.
Prior to joining the company, Rob was Head of Global Operations at Nikko Asset Management in Tokyo, and has also held roles at Deutsche Asset Management, BNP Paribas Securities Services, and ABN AMRO Asset Management across the Asia region.
He has a MBA from Australian Graduate School of Management, a Diploma of Financial Markets from Securities Institute of Australia (now FINSIA), and an ACI Diploma from Financial Markets Association UK (FMA).
Rob is a Member of the Australian Institute of Company Directors.
Michael Stapleton
Managing Partner, FSSA Investment Managers
Michael Stapleton is a Managing Partner of FSSA Investment Managers, part of First Sentier Investors.
Michael has more than 23 years of experience in the investments industry. He joined FSSA Investment Managers in 2015 after being part of First Sentier's global business for more than 19 years. Michael is based in Hong Kong and is responsible for the business management of the FSSA Investment Managers team.
After joining First Sentier Investors (formerly known as Colonial First State Global Asset Management) in 1998, Michael worked in the institutional business in Australia before moving to the UK to become Head of Institutional Business Development. He subsequently moved to Hong Kong in 2009 and has been based in Asia since then. Michael is also Acting Managing Director Asia, overseeing business development and the day-to-day functional operations in the Asia region.
Michael holds a Bachelor of Economics from Monash University. He is also a CFA charterholder.
Amanda Tibbett
Chief Marketing and Communications Officer
Amanda Tibbett is the Chief Marketing and Communications Officer, based in Sydney. In her role, Amanda is responsible for the marketing, communication, digital and brand function globally. Amanda is a member of the Enterprise Leadership Team.
Amanda is also responsible for the global re-brand of CFSGAM/First State Investments to First Sentier Investors.
Before joining the company in May 2019, Amanda was the Director of Marketing and Digital, Asia Pacific for Fidelity International. In this role, she had responsibility for all elements of the multi-channel marketing and digital program across Australia, Japan, Hong Kong, Taiwan, China, Singapore, Korea and the Middle East, as well being a member of the Global Brand Committee.
Prior to this, Amanda was the General Manager of Marketing and Direct at Perpetual Investments, where she was responsible for the marketing program for the institutional, adviser, platform, and direct investor market.
Previously Amanda had held senior marketing and communication roles for ASGARD and Westpac. Amanda has a BA in Mass Communication (Macquarie University).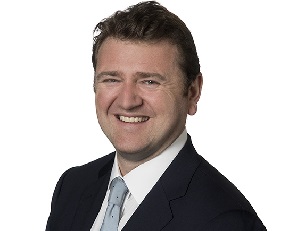 Chris Turpin
Global Director of Corporate Development and Managing Director, EMEA
In May 2020, Chris was appointed Global Director of Corporate Development to drive the creation of new opportunities for the organisation. Chris also leads First Sentier Investors's Product Management and Development and Responsible Investment functions globally. 
In his role as Managing Director in EMEA, Chris is responsible for the company's business activities in the United Kingdom, Europe and the Middle East. He is a member of the Executive Committee and the Enterprise Leadership Team.
Before joining the company in 2003, Chris was Director of Product at Northern Trust Asset Management. Prior to this he trained and worked in the Asset Management Group at PwC in London. Chris sits on the Advisory Council for the UK Investment Association and the International Trade & Industry Committee at TheCityUK. He is also a Director of the UK Financial Services Skills Commission.
Chris holds an MA (Hons) from The University of Edinburgh, is a Chartered Alternative Investment Analyst (CAIA) and an Associate of the Society of Investment Professionals (ASIP).
Clare Wood
Global Head of Product
Clare Wood is currently Global Head of Product for FSI and sits on the board of directors of certain of FSI's operating entities and collective investment schemes in EMEA.
Dr Wood joined FSI in August 2018 as Global Head of Investment Assurance and her current role continues to oversee this activity.
Prior to this, Dr Wood was Head of Portfolio Risk Management at Kames Capital in Edinburgh and worked with the Fairfield Greenwich Group and Foundation Capital Strategies, in Bermuda.
Dr Wood has recently acted as Trustee of a hybrid defined benefit / defined contribution pension scheme and of a charity providing residential and day services for adults with learning disabilities.
Dr Wood holds a BSc Hons 1st Class degree in Pure and Applied Mathematics from the University of Sheffield and a Ph.D. from that University's Department of Automatic Control and Systems Engineering.