Takayuki Yasuda
Director, Senior Managing Executive Officer, Mitsubishi UFJ Trust and Banking Corp (Chairman)
Mr Yasuda is Chief Executive of Asset Management & Investor Services Business Unit and Business Head of Asset Management Business of Mitsubishi UFJ Trust and Banking Corp ("the Trust Bank").
He joined the Trust Bank in 1987 and has previously held various positions including, General Manager of the Markets and Global Business Planning division, and Executive Officer of both Global Asset Management Business and Trust Asset Planning divisions.
He is also a Non- Executive Director of SWS MU Fund Management Co., Ltd.
Mr Yasuda has a Bachelor's degree in Laws from The University of Tokyo.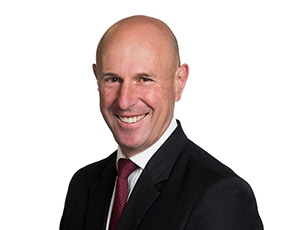 Mark Steinberg
First Sentier Investors CEO
Mr Steinberg is the Chief Executive Officer for First Sentier Investors and is based in Sydney.
Mr Steinberg brings a strong background in acquisitions and wealth management to his role of CEO. Before joining the company in September 2017, Mr Steinberg was Group Chief Financial Officer and Group Chief Operating Officer of Cover-More, an Australian Stock Exchange listed company, where he oversaw several acquisitions before Cover-More was acquired in April 2017.
Prior to this, he held positions at Colonial First State, including Chief Financial Officer. He also worked for Vodafone, where he was CFO of the New Zealand business, Finance Director of the Japanese business and CFO of the Australian business.
Mr Steinberg is a Fellow of the Institute of Chartered Accountants in Australia and New Zealand and a Senior Fellow of FINSIA.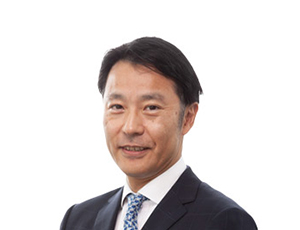 Yutaka Kawakami
Managing Executive Officer, Deputy Chief Executive, Asset Management & Investor Services Business Unit, Business Head Asset Management Business at Mitsubishi UFJ Trust and Banking Corporation
Yutaka Kawakami has worked with Mitsubishi UFJ Trust and Banking Corporation since 1990, where he has gained extensive experience in the field of asset management. He has held various positions including strategist, global asset management sales, strategic planning, mergers and acquisitions, directorships with strategic alliance partners, such as joint venture with Baillie Gifford and Shenwan Hongyuan Securities.
From August 2019 to March 2022, Mr Kawakami held the position of Deputy Chief Executive Officer at First Sentier Investors, where he supported the development and implementation of the business strategy, align interests and seek opportunities and synergies between Mitsubishi UFJ Trust and Banking Corporation and FSI.

Mr Kawakami has a Bachelor's degree in Economics from Keio University, Tokyo, Japan.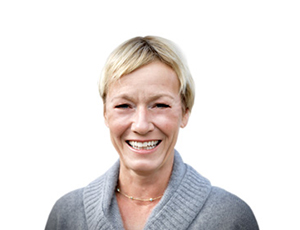 Susie Rippingall
Non-Executive Director
Susie Rippingall is an experienced Board Director and investment professional based in Hong Kong. She has more than 20 years' experience as a manager of Asian equity funds and seven years as a non-executive director. 
Ms Rippingall has held a number of Board roles since 2013. Before this, she was Senior Portfolio Manager at First Sentier Investors (Hong Kong) Ltd., Portfolio Manager at First Sentier Investors Management (UK) Ltd. and Portfolio Manager at The Scottish Oriental Smaller Cos. Trust Plc. She has a strong understanding of corporate governance best practice and unique insight into the Asian investment management sector.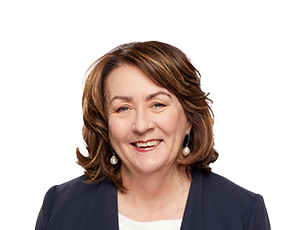 Michelle Tredenick
Non-Executive Director
Ms Tredenick has extensive experience in a broad range of industries, including banking, insurance, wealth management, education services, health insurance, superannuation and technology. 
Ms Tredenick has held senior roles at National Australia Bank, MLC and Suncorp, and she currently runs her own corporate advisory business advising boards and CEOs on strategy and technology. She serves on several listed and private company boards, including Insurance Australia Group Limited and Bank of Queensland Limited, Cricket Australia, Urbis Pty Ltd, Ethics Centre and the Senate of the University of Queensland.
She is a Fellow of the Institute of Company Directors, and holds a Bachelor of Science degree from the University of Queensland.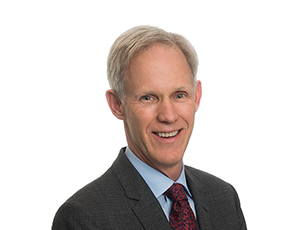 Richard Wastcoat
Non-Executive Director
Mr Wastcoat has over 25 years' Executive experience in US, Europe and Asia and a track record of leading a large, complex business as well as managing developing businesses in emerging markets. 
In addition, he has over 10 years' experience as an independent non-executive and board member for International asset management, banking and wealth management, educational services and fin tech companies. His experience includes chairing of International Committee and membership of risk, audit and remuneration committees. 
Mr Wastcoat is an experienced and prominent figure in the UK funds management industry, and joined First Sentier Investors UK group of companies as their first non-executive director in 2011. He previously spent 25 years at Fidelity and worked as Chief Executive of its UK mutual fund business, and subsequently FundsNetwork, from 1999 until his retirement from the company in 2008. He is currently on the Board of Marstone Inc, a digital advice company based in New York. 
Mr Wastcoat holds a Bachelor of Science in Business Administration from Lehigh University, Pennsylvania, USA.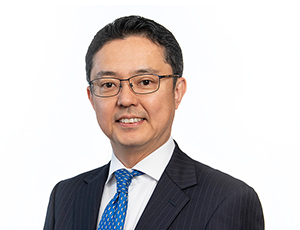 Yoshiki Ueno
Deputy Chief Executive Officer
Yoshiki Ueno was appointed Deputy Chief Executive Officer in March 2022. He has been working for First Sentier Investors since August 2019, and was appointed Head of US Governance in September 2021. As part of his role, he worked closely with Managing Director, Americas, Bachar Beaini, as he managed the US consultation and reporting process with FSI's US parent companies - MUFG Americas and MUFG Fund Services (USA). In 2022, Mr. Ueno was appointed to the Steering Committee of the First Sentier MUFG Sustainable Investment Institute.
Prior to his time at FSI, Mr. Ueno spent over 20 years at FSI's shareholder Mitsubishi UFJ Trust and Banking Corporation in a variety roles including corporate finance, strategy planning for asset management and investor services business, and project management office of integration projects.
Mr. Ueno has a MBA from the International Corporate Strategy, Hitotsubashi University and a Bachelor's degree in Political Science from Waseda University.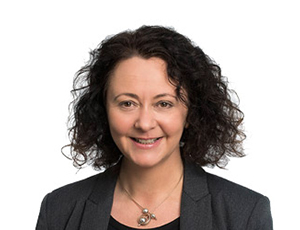 Suzanne Evans
First Sentier Investors Chief Financial & Strategy Officer
Ms Evans is responsible for the Finance and Strategy function in her role as Chief Financial Officer, which includes accounting, tax, treasury and corporate strategy. She has more than 25 years of experience across all aspects of capital markets including banking, life insurance, financial services and property.
Prior to joining the company, Ms Evans held roles in investor relations, treasury, strategy and mergers and acquisitions for a number of publicly-listed entities. She holds a Masters in Applied Finance from Macquarie University and is a Non-Executive Director of Domestic Violence NSW Service Management, a not-for-profit providing services to women and children escaping family violence.
Suzanne is a member of the executive leadership team.