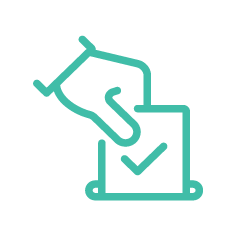 Throughout 2022, our equities teams voted on 58,042 resolutions.
Voting is an important investor right and responsibility. The table shows the number of times the teams have voted against management recommendations, against our proxy advisor's recommendation, or against both. For a detailed breakdown on our voting record, please refer to the Stewardship Report.

Source: Proxy voting information for 12 months to 31 December 2022. Source: CGI Glass Lewis/First Sentier Investors.
Disclaimer: Reference to specific securities (if any) is included for the purpose of illustration only and should not be construed as a recommendation to buy or sell the same.