As long-term investors, we know that the investment decisions we make today impact communities in the future.
First Sentier Investors places responsible investment at the heart of what we do. We are entrusted with our clients' money, and we invest it with today and tomorrow in mind. Every investment team has the autonomy to develop their own approach to ESG issues, but the common thread is a focus on considering how investment decisions will impact clients, communities and the environment.
Our strategic approach to RI continues to focus on enhancing the quality and relevance of our investment capabilities, embedding a culture of stewardship across the organisation and engaging all of our employees in our RI work.
We have been monitoring issues across our investment universe
We have identified four focus areas that are important to our clients and we expect them to grow in importance as company disclosure and public discourse on these topics are driven by regulatory change and consumer demand. They are: climate change, modern slavery, diversity and biodiversity. In order to address these systemic issues, we have established and joined working groups with other institutional investors, as well as developed frameworks for research, analysis and company engagement.
We believe that when it comes to responsible investment, active management is much more than a simple box-ticking exercise. Every decision about where we allocate capital is a vote on a company's fitness to be in business.
Keeping ahead of regulatory change, to complement our rigorous programme of individual company engagement we band together with like-minded institutions to set higher expectations for companies seeking the support of our investors' capital.
Recognising that no company is perfect, we encourage management to examine their supply chains for modern slavery, consider diversity in their workplace, and scrutinise the impact of its operations on communities and ecosystems. We invest in companies willing to discuss and improve their practices as they are on a journey to becoming a better global citizen, just as we are.
This approach is in line with community expectations. A survey by Responsible Investment Association Australasia found that 9 in 10 Australians believe it's important that their financial institution invests responsibly and ethically 1.
We are seeing this same trend in client conversations occurring across the markets we operate in. With a greater emphasis on the social aspect of ESG comes a greater need for transparency from the investment management industry on how these issues are managed.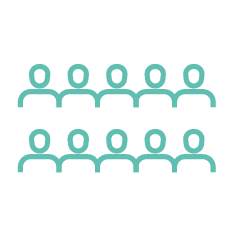 A survey by Responsible Investment Association Australasia found that 9 in 10 Australians believe it's important that their financial institution invests responsibly and ethically. (1)
Benchmarking our progress
Our approach to RI and stewardship is designed to deliver the best possible long-term outcomes for our clients.
As industry practice continues to evolve, we continue to look for standards and industry codes to benchmark ourselves against. These help us both to identify areas where we can make improvements and to guide the development of our reporting and disclosure mechanisms, in turn enabling us to increase transparency.
Two important independent standards against which we benchmark ourselves are the Principles for Responsible Investment (PRI) Assessment ratings and the Responsible Investment Association of Australasia (RIAA) Benchmark Report.
We have been a Signatory to the Principles for Responsible Investment since 2007. Our PRI Assessment results provide a useful independent benchmark of our progress against industry peers. In 2020 we scored an 'A+' rating in 7 of the 8 categories against which we are assessed and an 'A' in the 8th.
There were changes in the assessment methodology from 2020 to 2021, with 2021 being a pilot of a new methodology1. Module scores have moved from alphabetical grading (A to E+) to a new numerical grading system ranging from 1 to 5 stars (with 5 stars being the highest grade) in 2021 to reflect that scores for the 2021 reporting cycle cannot be compared to previous years.
In the 2021 PRI Assessment, we achieved 5 stars on Investment & Stewardship Policy, Fixed Income Corporate, Fundamental Active Listed Equity, and Direct Infrastructure categories. For additional information, you can read our PRI Assessment Report or access the PRI Transparency Report on the UN PRI's website.
1. Absolute grading has been adopted in order to achieve a more balanced distribution of scores than under the previous methodology.
Each year, RIAA assesses the RI practices of asset managers in its annual benchmark report. Investors are rated against four key drivers for RI: walking-the-talk, managing risk, building better beta and allocating capital towards solutions.
Responsible Investment Leader 2023
We are proud to be recognised as a Responsible Investment Leader, the highest possible standard for investors, by the Responsible Investment Association Australasia (RIAA). This recognises our commitment to responsible investing and attributes as an investment manager.