"Over the past 25 years we have advocated for long term sustainability – and because we invest for the decades ahead – we can see long term strategies through to maturity."
Niall Mills
Head of Global Unlisted Infrastructure Investments
Why invest with us?
By capitalising on the growing need for private sector infrastructure funding,this asset offers investors the opportunity to benefit from long-term predictable income with capital appreciation. It can also provide defensive earnings streams, diversification from other asset classes and some inflation protection.
As one of the pioneers of infrastructure investment, First Sentier Investors has over 25 years of successful infrastructure investments across sectors and through different economic cycles.

We provide rare access to highly-sought after assets the world relies on.

We add strategic and operational value through material interests, in many cases 100% ownership, and board representation.

The ability to evaluate and manage unlisted infrastructure businesses enables us to apply a much larger set of asset management tools and strategies to pursue sustainable value creation initiatives than a short-term or a conventional private equity style strategy.

We have owned some of our assets for over 20 years. As truly long term investors,we put the needs of communities and management of environmental,social and governance considerations first.
We manage five dedicated direct infrastructure funds which offer investors the opportunity to invest indiversified portfolios of high quality operating infrastructure assets managed by an expert team of over 50 investment professionals globally.

The following two funds are currently open to new commitments.
European Diversified Infrastructure Fund III (EDIF III)
EDIF III is an unlisted, closed-ended infrastructure fund with an initial term of 15 years (2035) with an option for investors to extend in five year increments. The Fund is open for new commitments having accepted its first commitments in March 2020. The Fund is yet to make its initial investment.
The following three funds are currently managed but closed to new investors
European Diversified Infrastructure Fund (EDIF I)
EDIF I is an unlisted, closed-ended infrastructure fund with a term of 15 years (2024). The Fund reached its hard-cap in 2015 and was fully deployed by the end of 2016. As at 30 June 2020, EDIF I owns, or co-owns, seven operating European infrastructure businesses.
European Diversified Infrastructure Fund II (EDIF II)
EDIF II is an unlisted, closed-ended infrastructure fund with an initial term of 15 years (2031) with an option for investors to extend in five year increments. The Fund reached its hard-cap in May 2019 and is now closed to new commitments. As at 30 June 2020, EDIF II owns, or co-owns, eight operating European infrastructure businesses.
Assets that are built to last
Infrastructure assets are owned by investors but belong to the communities they serve. It is critical they are built and managed for the long term.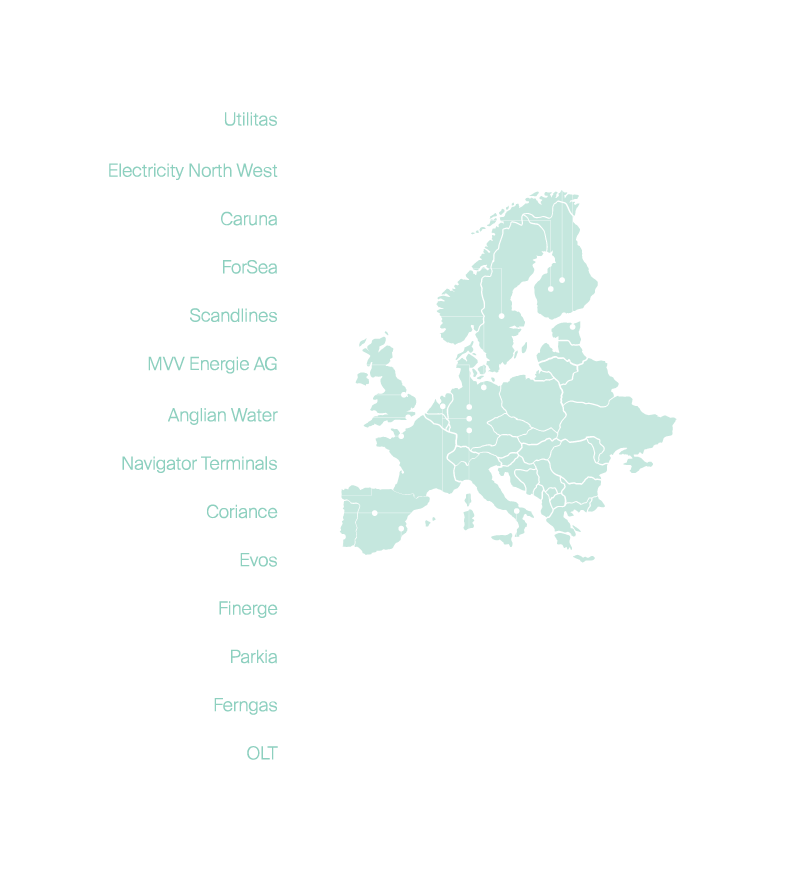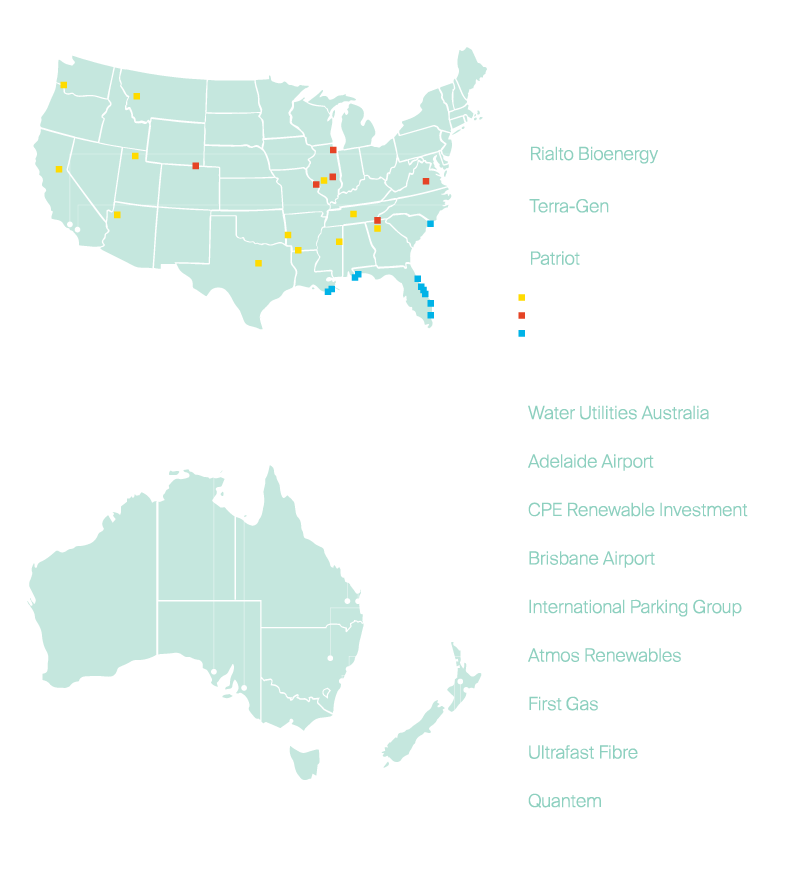 We search high and low for assets ripe for innovation
From pioneering the world's first battery operated ferries in Scandinavia to driving sustainability in Australian airports and managing essential drinking and wastewater services in the UK, we have spent the past two decades building a portfolio of assets that benefit the communities they support over the long term.
Case study
A new lease on life for Australia's scarcest resource
Water is our most precious resource.

Demand for water is only rising. Our farmers, miners and communities need reliable and sustainable water infrastructure. We invested in Water Utilities Australia to establish a platform to invest in water infrastructure ranging from sewerage, irrigation and recycling to innovations in hydro, storage and solar pumping.
The McLaren Vale wine region is a firm favourite among sommeliers and South Australian locals. Over 200 vineyards and farms are now benefiting from recycled water from our portfolio company, the Willunga Basin Water Company. Currently supporting 45% of growers in the region, we are expanding our network to farms in the surrounding areas.
Closer to Adelaide's CBD, all 3,000 homes within the Lightsview housing development will be connected to recycled water from our portfolio company, Lightsview ReWater. It owns the pipes in the streets and provides irrigation water from our pumping and storage facilities. Extending the pipes into the adjacent suburbs is saving local councils around $100,000 on irrigation costs every year.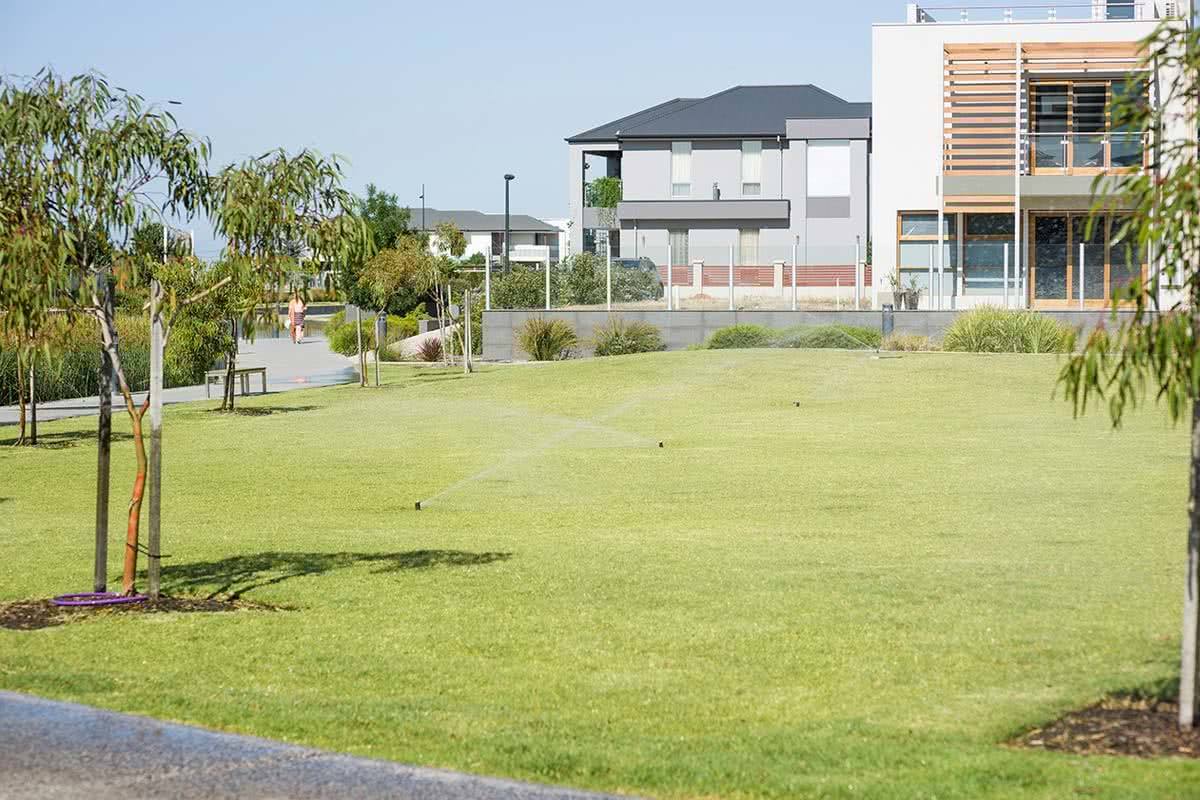 Though the Kooragang Industrial Water Scheme, a regulated water utility in Newcastle owned by Water Utilities Australia, we will supply high grade industrial water to Orica through to 2029. This scheme results in over 2000ML/year of drinking water being saved.
Case study
The voyage to zero emissions
In 2019, Scandlines embarked on replacing the thrusters – the ships' propulsion systems – across all hybrid vessels operating on the Rodby- Puttgarden (RoPu) route. The new thrusters have several benefits, including reduced underwater noise and air emissions.
• 16 old push-thrusters replaced by new pull-thrusters
• 15% fuel and emission reduction
• Significant underwater noise reduction
Reduced underwater noise and lower vibration will improve conditions for the marine life in in the Fehmarn Belt area. Among these are the harbour porpoise, who are particularly sensitive to underwater noise. The more efficient water flow during propulsion also reduces fuel requirements. This is an important element of Scandlines' journey towards zero emission crossings. The first ferry to have its thrusters replaced was MV Schleswig Holstein in September 2019, with the other three vessels to be fitted with the new thrusters in 2020. The scheme is accompanied by a research project to evaluate the noise reduction levels and to discuss technical best practice with relevant stakeholders.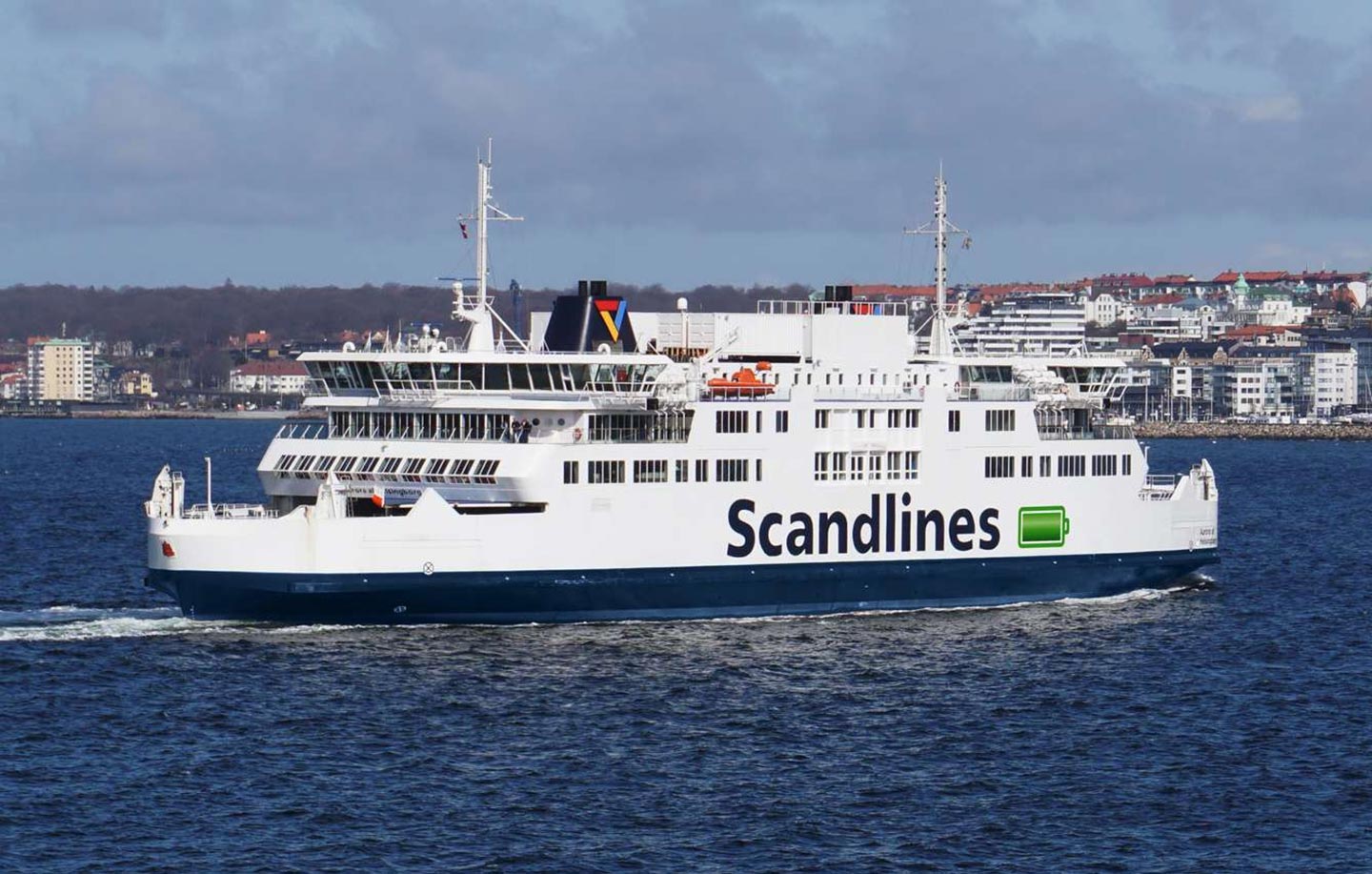 Most recently, in May 2020, Scandlines took another huge step in achieving zero emissions: the installation of The Norsepower Rotor Sail Solution. This device, which can be installed on new vessels or retrofitted on existing ships, is a modernised version of the Flettner rotor, a spinning cylinder that uses the Magnus effect to harness wind power to thrust a ship. The installation, the fourth successfully completed by Norsepower, is estimated to reduce emissions and save fuel by an estimated 4-5 percent on average without compromising pre-retrofit speed and voyage times
Our corporate RI strategy is based upon three strategic pillars of quality, stewardship and engagement.
We believe that proactive ESG management improves long-term investment returns and that adopting a responsible investment policy throughout our business is the only viable approach to the creation of sustainable long-term value. An ESG focus also ensures alignment with our clients' long-term interests, as well as the customers that rely upon the services being provided.
Learn more about the Unlisted Infrastructure team's approach to Responsible Investment
Download our latest ESG statements and position papers
Niall Mills
Managing Partner, Head of Global Infrastructure Investments
Marcus Ayre
Partner & Head of Europe
Nick Grant
Partner, Head of Asset Management, Europe
Gregor Kurth
Partner, Head of Transactions, Europe
Ready to invest?
Contact a member of our Sales Team