Aerojet Rocketdyne Holdings Inc
Anhui GreatWall Military Industry Co., Ltd.
BAE Systems PLC
Bharat Dynamics Limited
General Dynamics Corp
ICL Group Ltd.
Larsen & Toubro Limited
LIG Nex1 Co Ltd
Northrop Grumman Corp.
Poongsan Corporation
SNT DYNAMICS Co., Ltd.
Walchandnagar Industries Ltd.
22nd Century Group, Inc.
Al-Eqbal Co. for Investment Plc
Altria Group Inc
British American Tobacco (BAT) Uganda Ltd.
British American Tobacco Bangladesh Co Ltd
British American Tobacco Kenya PLC
British American Tobacco Malaysia Bhd.
British American Tobacco p.l.c.
British American Tobacco Zimbabwe Limited
Ceylon Tobacco Company Plc
Eastern Company
Godfrey Phillips India Ltd.
Golden Tobacco Limited
Imperial Brands PLC
ITC Limited
Japan Tobacco Inc.
Karelia Tobacco Company Inc.
Khyber Tobacco Co. Ltd.
KT & G Corporation
LT Group, Inc.
Ngan Son JSC
NTC Industries Limited
Pakistan Tobacco Co. Ltd.
Philip Morris (Pakistan) Limited
Philip Morris CR as
Philip Morris International Inc.
PT Bentoel International Investama Tbk
PT Gudang Garam Tbk
PT Hanjaya Mandala Sampoerna Tbk
PT Indonesian Tobacco Tbk
PT Wismilak Inti Makmur Tbk
Scandinavian Tobacco Group A/S
Shanghai Industrial Holdings Ltd.
Sinnar Bidi Udyog Ltd.
SOCIETE IVOIRIENNE DES TABACS
Swedish Match AB
Tanzania Ciggarette Co. Limited
Turning Point Brands Inc
Union Tobacco & Cigarette Industries Co.
Universal Corp
Vector Group Ltd.
VPR Brands, LP
VST Industries Limited
West Indian Tobacco Co. Ltd.
Industry collaboration
We support a number of industry and trade groups that are focused on developing and improving RI. While these groups do not speak for us unless we specifically sign a statement they draft, we are aligned with their broader missions.
Each year, we review the various initiatives that we have been involved with. We do this to ensure their purpose aligns with our clients' interests and that we have the capacity to make a meaningful contribution. The initiatives that we actively support and engage with are listed here:
PRI
Finance for Biodiversity pledge
Task Force on Climate-Related Financial Disclosures
Tobacco Free Portfolios Pledge
Cambridge University Investment Leaders Group

Founder member
Chair of Working Group
 
UK Sustainable Investment Forum
EUROSIF

Institute of Chartered Accounts in England and Wales (ICAEW)
Member of the Corporate Governance Committee
Member of Sustainability Committee
Prince's Accounting for Sustainability (A4S)
UK Investment Association
Member of Sustainability & Responsible Investment Committee
Chair of Standards & Definitions Working Group
London Stock Exchange Group
Member of Sustainable Investment Committee
Member ESG Advisory Committee
 
Financial Services Council
Member of the Fund Management Board Committee
Member of the Investment Expert Group
Member of the ESG Working Group
Investor Group on Climate Change

Australian Sustainable Finance Initiative
Member of Coordinating Working Group
Member of Technical Working Group
Responsible Investment Association Australasia
Board Member
Member of the Human Rights Working Group
30% Club Australia
Investor Working Group member
40:40 Vision
Steering Group member
Investor Working Group member 
Women in Sustainable Finance
Investors Against Slavery & Trafficking APAC
Japan Sustainable Investment Forum (JSIF)
Japan Stewardship Initiative (JSI)
Policy and wider industry engagement
We have actively participated in a number of consultations and initiatives that we believe support the transition to a more sustainable financial system. Below we detail some of the key initiatives we have participated in during the past year.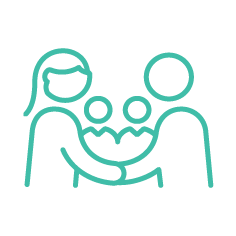 In June 2020, First Sentier Investors created a formal SFDR project steering group which comprises senior representatives from our RI, legal, compliance, product, marketing, sales and distribution teams.
EU Sustainable Finance Disclosure Regulation
What is it?
The EU's Regulation on sustainability-related  disclosures in the financial services sector (SFDR) sets out a series of organisational and product level disclosures which must be made by asset managers in their financial product documentation and on their website. It forms part of the EU's Sustainable Finance Action Plan, a broader package of measures relating to ESG issues. The implementation date of the SFDR is 10 March 2021.
What are we doing?
We support efforts to empower end-investors to make informed decisions on where to allocate their saving, pensions and other investments based on increased transparency from asset managers.
We also support the underlying policy objectives of the SFDR (and wider EU Sustainable Finance Action Plan) in meeting the Paris Climate Agreement objectives, contributing to the achievement of the Sustainable Development Goals, and providing high quality information for investors to prevent "greenwashing". In August 2020 we responded to the SFDR Consultation Paper and have been closely monitoring and engaging with EU policy makers and industry trade groups on developments in this area.
In June 2020, First Sentier Investors created a formal SFDR project steering group which comprises senior representatives from our RI, legal, compliance, product, marketing, sales and distribution teams. The steering group has been working to implement the SFDR requirements to ensure we are fully compliant with the relevant requirements by the implementation date.
Australian Sustainable Finance Initiative
What is it?
The Australian Sustainable Finance Initiative (ASFI) was formed in March 2019 as an industry-led body. Over a period of 18 months, ASFI developed a roadmap to align the finance sector to support greater social, environmental and economic outcomes for the country. The roadmap sets out a suite of 37 recommendations categorised under the following four areas:
Embedding sustainability into leadership
Integrating sustainability into practice.
Enabling resilience for all Australians
Building sustainable finance markets
It also includes an Action Plan and suggested timeframes for implementation of each of the recommendations.1
What are we doing?
First Sentier Investors was pleased to be represented by two employees on two technical working groups. As a business more broadly we engaged with ASFI throughout the process, including inviting the Co-Chairs to engage with us at an RI Steering Group meeting and through presentations to the Australia Management Team. We were proud to support these recommendations when they were released, and look forward to continuing to work closely with ASFI throughout the implementation phase, beginning in 2021.
1. https://static1.squarespace.com/static/5c982bfaa5682794a1f08aa3/t/5fcdb74ee43f2b00a8c74ec9/1607317331508/ Australian+Sustainable+Finance+Roadmap+%E2%80%93+Executive+Summary.pdf
Monetary Authority of Singapore Guidelines on Environmental Risk Management
What is it?
In June 2020 the Monetary Authority of Singapore (MAS) proposed a set of guidelines on environmental risk management for fund management companies and real estate investment trust managers. In the consultation paper, the MAS highlighted the need for the financial sector to take action to address environmental risks and support the transition to an environmentally sustainable economy. The guidelines are intended as a call to action to this sector and highlight expectations that financial institutions will enhance the integration of environmental risk considerations as part of their investment process.
What are we doing?
In July 2020 we provided feedback on the consultation paper. The finalised guidelines were released in December 2020. We are currently in the process of adopting the guidelines and look forward to engaging with the MAS further on this topic in due course.
 
Our Responsible Investment & Stewardship reports since 2007
Responsible investment annual reports
2022 - Stewardship Report
2022 - RI Report
2021 - RI Report
2021 - Stewardship Report
2020 - RI Report
2020 - Stewardship Report
2019 - RI & Stewardship Report
2018 - RI & Stewardship Report
2017 -  RI & Stewardship Report

2016  -  RI & Stewardship Report

2015  -  RI & Stewardship Report

2013  -  RI & Stewardship Report

2012  -  RI & Stewardship Report

2011  -  RI & Stewardship Report

2010  -  RI & Stewardship Report

2009  -  RI & Stewardship Report

2008  -  RI & Stewardship Report

2007  -  RI & Stewardship Report
These documents contain information which is no longer up to date. As such, it is maintained on the website solely for informational purposes to provide historical information. The document should not be relied upon, including for the purposes of an investment decision. We recommend you seek professional investment advice before making a decision to invest.